Rirkrit Tijravanija,
Untitled (1271)
1993,
From the New Museum Site: "In the year 1271, the Italian explorer Marco Polo set sail on an epic journey to Asia. He returned to his native Venice twenty-four years later bearing numerous gifts and treasures. Legend has it that one of the things Marco Polo brought back from China was noodles, which the Italians quickly adopted and called their own: pasta. Though this story is now thought to be myth, it was nevertheless the impetus for Rirkrit Tiravanija's
Untitled (1271)
, first exhibited at the 1993 Venice Biennale in the Aperto section. The piece consists of a supply of instant noodles, carried into the gallery in an
aluminum canoe, boiled in the accompanying pot of water, and then offered to visitors."
"The goal of 'relational aesthetics' is less to overthrow the museum than to turn it upside down, wreaking temporary havoc with its conventions and the visitor's expectations of awe-inspiring objects by revered masters,"
Times
critic Roberta Smith wrote
on the occasion of that exhibition. "The larger point is to resensitize people to their everyday surroundings and, moreover, to one another in a time when so much—technology, stress, shopping—conspires against human connection."


Read more at http://observer.com/2011/09/the-fall-of-relational-aesthetics/#ixzz3Q9mHQfW4
Follow us: @newyorkobserver on Twitter | newyorkobserver on Facebook"
Fluxus Manifesto, 1963, by George Maciunas
Flux Year Box 2
, c.1967, a Flux box edited and produced by George Maciunas, containing works by many early Fluxus artists.
Cut Piece
, a performance piece by Yoko Ono in which the audience is invited to cut off her clothing. This version was staged at Carnegie Recital Hall, New York, 21 March 1965. Still taken from a film by
Albert and David Maysles
Picasso,
Still Life with Chair Caning,
1908
Georges Seurat,
detail from Sunday Afternoon on the Isle of La Grande Jatte,
1884
Odilon Redon,
The Prince of Dreams,
1887
Gordon Matta-Clark,
Food,
1972
Marcel Duchamp playing chess with Eve Babitz. He was 76; she was 20, the year was 1963 and it was a Duchamp retrospective in California.
Christian Boltanski,
no Man's Land,
New York Armory, 2010. details
here
.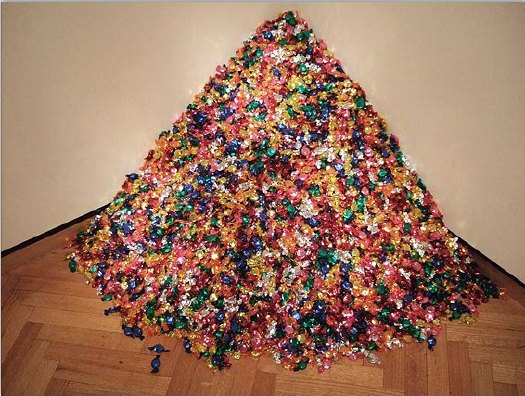 Félix González-Torres (American, 1957–1996).
"Untitled" (Portrait of Ross in L.A.)
, 1991. Candies individually wrapped in multicolored cellophane, endless supply. Dimensions vary with installation, ideal weight: 175 lb. source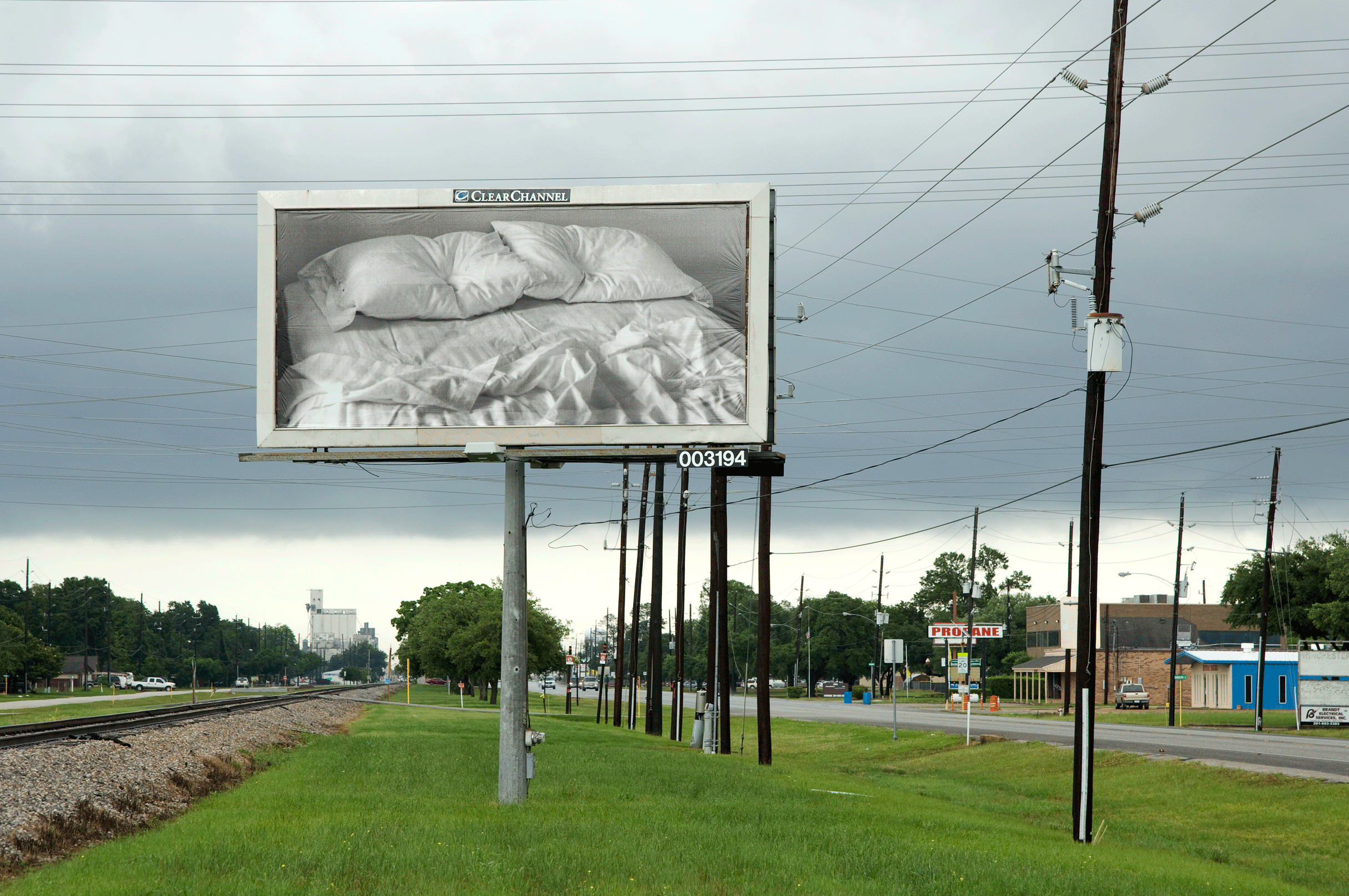 Felix Gonzalez-Torres, "Untitled," 1991. Billboard. Installation view of Felix Gonzalez-Torres Billboard Project. Artpace Foundation, San Antonio, TX. Jan.–Dec. 2010
Felix Gonzalez-Torres,
Untitled (Perfect Lovers),
1991
Felix Gonzalez-Torres,
Untitled ,
1995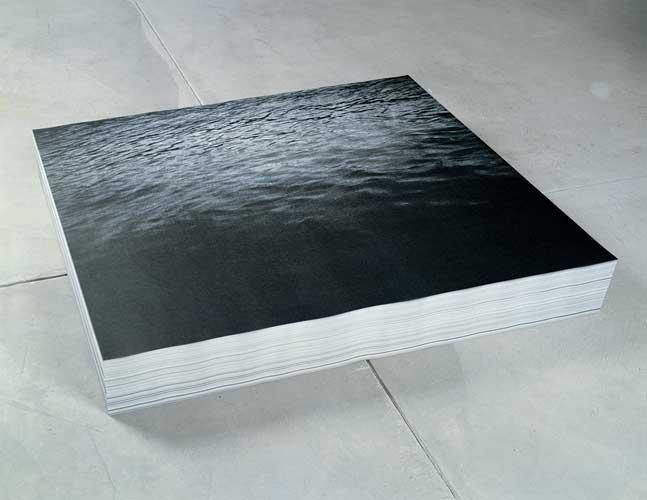 Ben Kinmont,
Exhibition in your Mouth,
2013
details
here
.
Maurizio Cattelan, Errotin, le vrai lapin,
1995 (Gallerist Perrotin)