Julie Heffernan, Self Portrait as Booty, 2007
"
There is plenty in Julie Heffernan's paintings to delight a traditionalist — and to offend a modernist. Ms. Heffernan is a shameless virtuoso, deploying extraordinary, painstaking, and yet unforced skill in descriptions of flora and fauna, and of feminine flesh, currently on view at P.P.O.W. Her display of technique is as wanton as the still-life motifs she piles on: Typically, in images that reek of opulence and overload, a comely young woman is nude but for a fantastical skirt composed of a pyramid-like mound of fowl, game, fruits, jewelry, and flowers. Beyond mere quotation or irony, there is an old master look to these highly wrought works, which are generally around 6 feet high by 5 feet wide. The specific points of reference are geographically and historically diverse, from Northern Renaissance to French Rococo, although the median look is Baroque. But they do not seem to be opting for anachronism per se. The use of old painterly languages is less tongue-in-cheek than hand-onheart — a means of accessing a dreamlike space of high imagination."
from "Beauty in Flesh and Fur", by David Cohen, New York Sun
Julie Heffernan, Self Portrait 7, 200?
"This sense of being about something is itself pre-, rather than post-, modernist. These paintings are a hybrid of genres and styles, mixing allegory, portraiture, history painting, and still life, while in title they are all presented as self portraits. But far from coming across as a collage-like jumble, the fusion of styles and genres is seamless."
from "Beauty in Flesh and Fur", by David Cohen, New York Sun
Julie Heffe
rnan , S
elf Portrait as Infanta on Eggshells
, 1999and Diego Velazquez,
Mariana of Austria
, 1665
Julie Heffernan
, Ernst ist das Leben
, 1987
Oil on paper, 26" x 30", 33" x 36" framed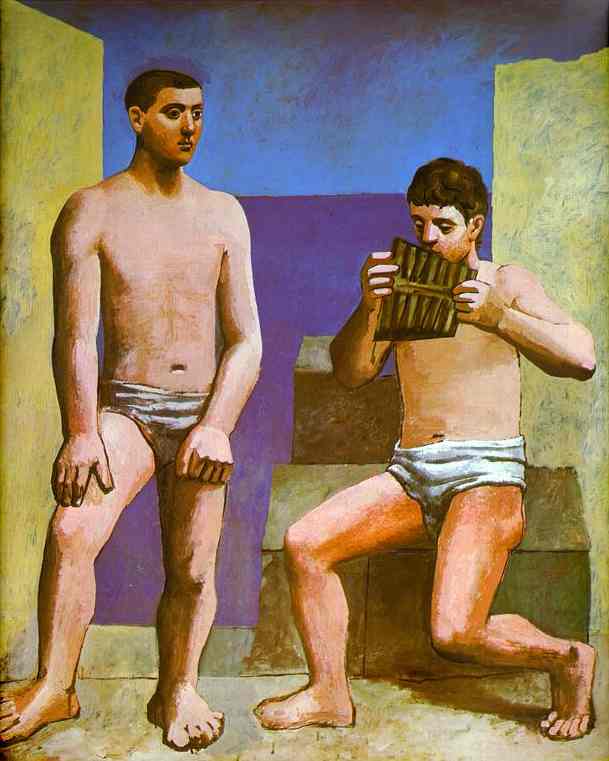 Picasso, Pipes of Pan, 1923, classical period
Julie Heffernan, Self Portrait with Fountain of Youth, 1997
Nicholas Poussin, Landscape with a Calm Lake, 1651
Kehinde Wiley
Kehinde Wiley, The Virgin Martyr Cecilia 8.45' x 18.9' Oil on Canvas 2008
Stefano Maderno, The Martyrdom of Saint Cecilia, 1601
Jacques-Louis David, Napoleon Leading his Troops Across the Alps, 1800
Kehinde Wiley,Napoleon Leading his Troops across the Alps, 2005




"
Kehinde Wiley is a history painter, one of the best we have. By this I mean that he creates history as much as tells it," wrote Holland Carter in the New York Times, in 2005.
Peter Paul Rubens, Philip II on Horseback, 1628
\
Kehinde Wiley, Equestrian Portrait of the Count-Duke Olivares
Diego Velazquez, Equestrian Portrait of Arch Duke Olivares, 17th c.
"
To what end, this quest? The history of art, Wiley argues, has ignored brown faces, consigning them to tiny parts in the backgrounds: slaves, footmen, fallen combatants. Wiley is aiming to give them their aesthetic due, country by country. "Andy Warhol said that we would all have our fifteen minutes," Wiley has said, with pugilistic bravado. "Fuck the fifteen minutes. I'm going to give you a painting, and I'll make you live forever." A self-styled Noah in this biblical epic, Wiley has been called by calamity—the world's museums, flooded with whiteness—to bring the art world a salvational brownness. It's an argument he's bet his career on. It's an argument he's winning." from "Kehinde the First," by Wyatt Mason, GQ, 2013
Yasumasa Morimura, Daughters of Art History, 199

Manet, Olympia, 1863
yasumasa Morimura,
Self Portrait, Skull Ring,
and Friday Kahlo,
Self Portrait thinking about Death,
1943

Yasumasa Morimura, To my Little Sister for Cindy Sherman, 1990s?.... and Cindy Sherman, Untitled Film Still,.... 1980's
Cindy Sherman, Untitled #224,
Caravaggio, Bacchus, 1593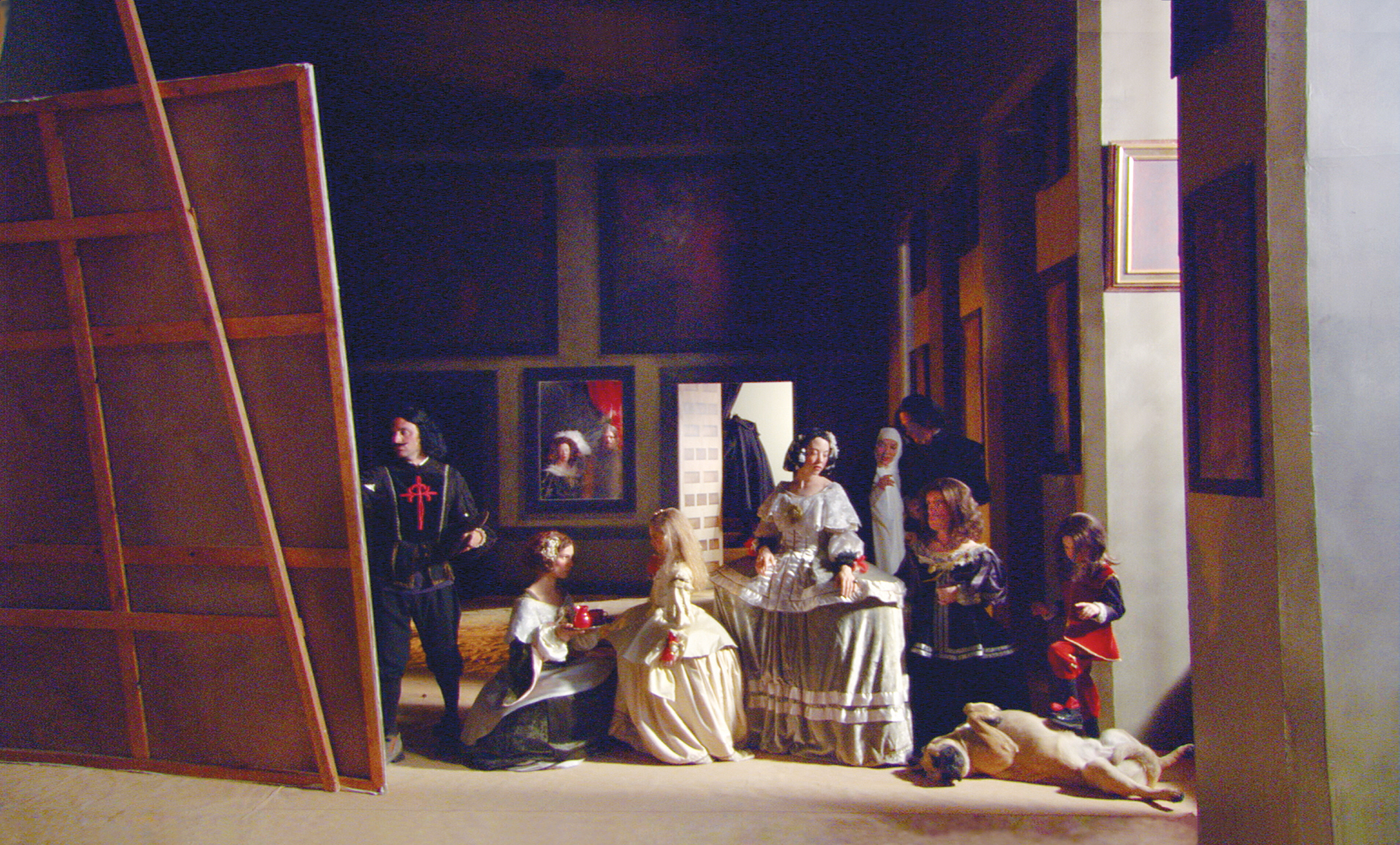 Eve Sussman, 89 Seconds at Alcazar, still, 2004
Diego Velazquez, Las Meninas, 1656
Eve Sussman
Cindy Sherman (well we've discussed her! plenty more info available!)