3/24 Presentation/ Time:
Documentary/Evidence
Watch Art 21: Sugimoto, Dion, Ford
Jeff Koons, New Hoover Convertibles, New Shelton Wet/Drys 5-Gallon, Double Decker, 1981-1986
$11,801,000

Price includes buyer's premium

Damien Hirst,
The Physical Impossibility of Death in the Mind of Someone Living,
1991
Tiger shark, glass, steel, 5% formaldehyde solution
213 x 518 x 213 cm
Charles Saatchi
David Teniers (1610-90)
Archduke Leopold Wilhelm in his Picture Gallery in Brussels
,
c
. 1651. Oil on copper, 105
x
130 cm.
Museo
Nacional
del Prado, Madrid
Samuel Morse,
The Gallery of the Louvre,
~1831
Gerard Boersma, The Circle, 2008
Thomas Struth,

Museo Del Prado 6

, Madrid 2005
C - print mounted on UV Plexiglas
69 7/8 x 85 3/8 x 2 3/8 inches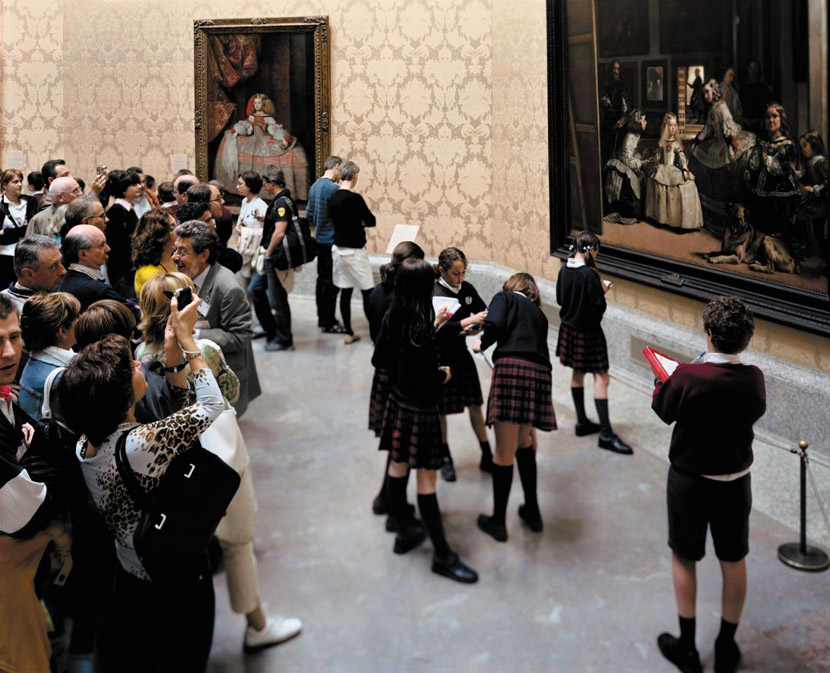 Thomas Struth's shot of crowds at the Prado, c. 2005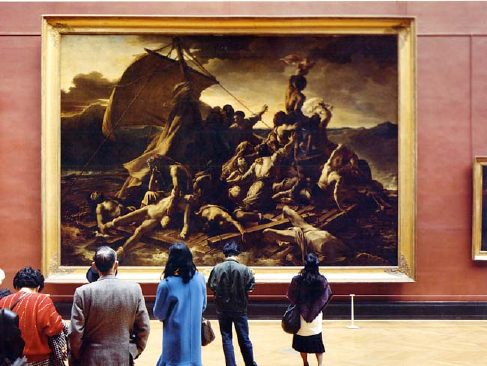 Thomas Struth, Musee du Louvre, IV, 1989
Antoine Wattteau, Signboard of Gersaint,
1720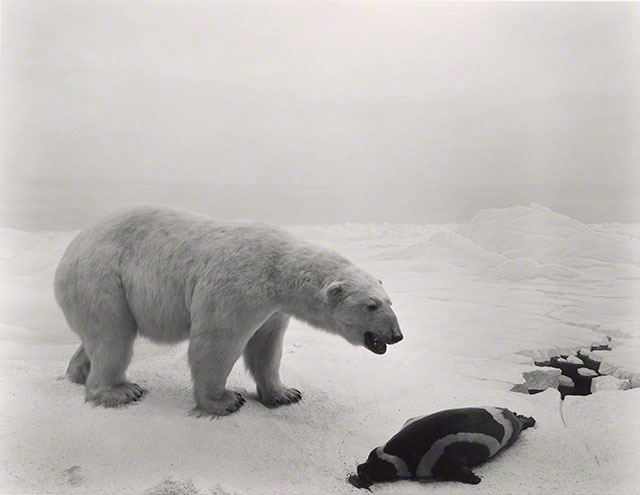 Polar Bear
, 1976, Hiroshi Sugimoto, gelatin silver print. The J. Paul Getty Museum, purchased with funds
"The task of the Artist I think: Through my transformation of how I see things to show everybody, it makes imagination possible." Hiroshi Sugimoto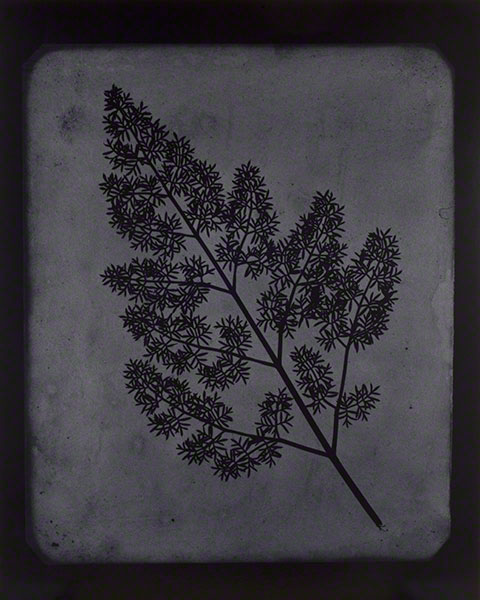 A Stem of Delicate Leaves of an Umbrellifer, circa 1843-1846
, 2009, Hiroshi Sugimoto, toned gelatin silver print.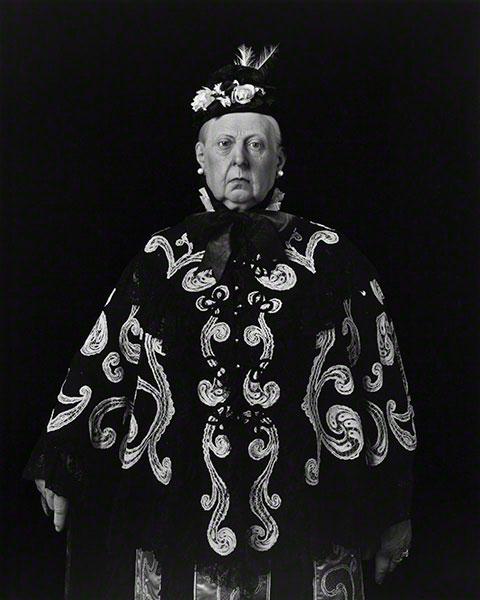 Queen Victoria
, 1999, Hiroshi Sugimoto, gelatin silver print.
Hiroshi Sugimoto, from the Theater series, early 1980's
Mark Dion,
Mark Dion, Landfill, 1999-2000


Mixed media, 71 1/2 x 147 1/2 x 64 inches.
Mark Dion, Neukom Vivarium, 2013
Mark Dion Marvelous Museum, 2010
"I don't care if people call it art or not – that's really not my question, you know.

As far as I know that question was solved…Duchamp's urinal was you know, complacently sitting in MoMA before I wet my first diaper.
So those are not my issues; what I care about is, 'is it interesting?' Am I making a contribution to visual culture that's engaging, that brings up questions, that produces dialogue and discourse?" Mark Dion
Walton Ford, Madagascar (Elephant Bird), 2002
Walton Ford, Passenger Pigeons,
"The dreamlike quality gave me all this room to pack it with all narrative" That seems to happen independent of the fact that this thing was crashing down." Walton Ford
Walton Ford,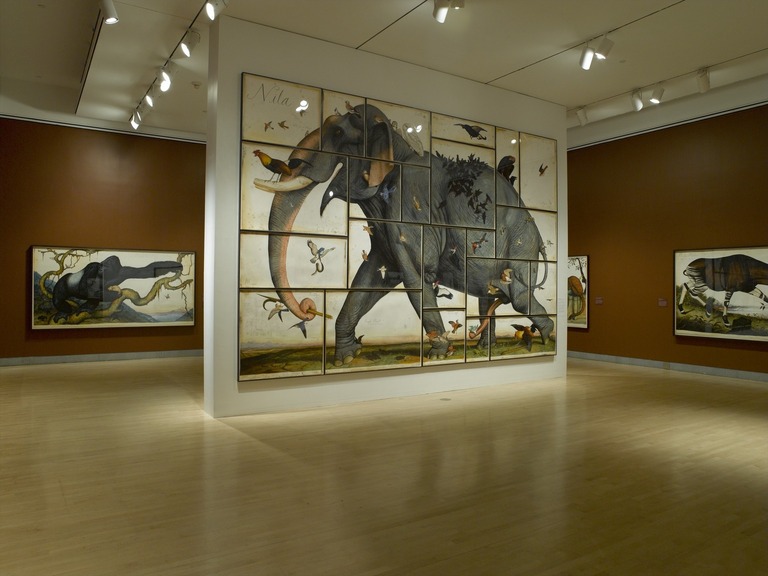 Walton Ford, Installation view of Tigers of Wrath, Brooklyn Museum, 2007
"I wanted to make the largest watercolors ever. Ultimately that because fun all by itself. Sounds like I have all these intellectual reasons for painting these things but ultimately I want to paint a sexy monkey and a big elephant with an erection.... big overwrought emotion, melodrama... I am a maximalist...." Walton Ford.
pieter hugo,
abdullahi mohammed with mainasara, lagos, nigeria
, 2007, c-print
pieter hugo,
abdullahi mohammed with mainasara, ogre-remo, nigeria
, 2007, c-print
pieter hugo,
mummy ahmadu and mallam mantari lamal with mainasara, abuja, nigeria
, 2005, c-print
S
for next time: critiques